The power of Dejero's MultiPoint content sharing solution grows with the new device sharing feature available in Dejero Control. This post outlines the benefits of combining the two capabilities. The combination allows transmitters outside of your content sharing group to be temporarily included as a source. Additionally, it allows other stations outside your content sharing group to temporarily receive a shared feed.
Dejero MultiPoint supports the distribution of live content to multiple endpoints. The assignment and number of sources and endpoints are defined as part of the MultiPoint deployment.
Device sharing through Control allows for a single transmitter to be temporarily shared to another station. When a device is shared, either the owner or temporary 'borrower' has the ability to take the shot live, but not both simultaneously.
Special Contributor
The ability to share live breaking news or a pool feed with all the stations in your group is why you've invested in a Dejero MultiPoint content sharing solution. Now you have the ability to also share content from a freelancer or from any third-party station that's not part of your regular content sharing group.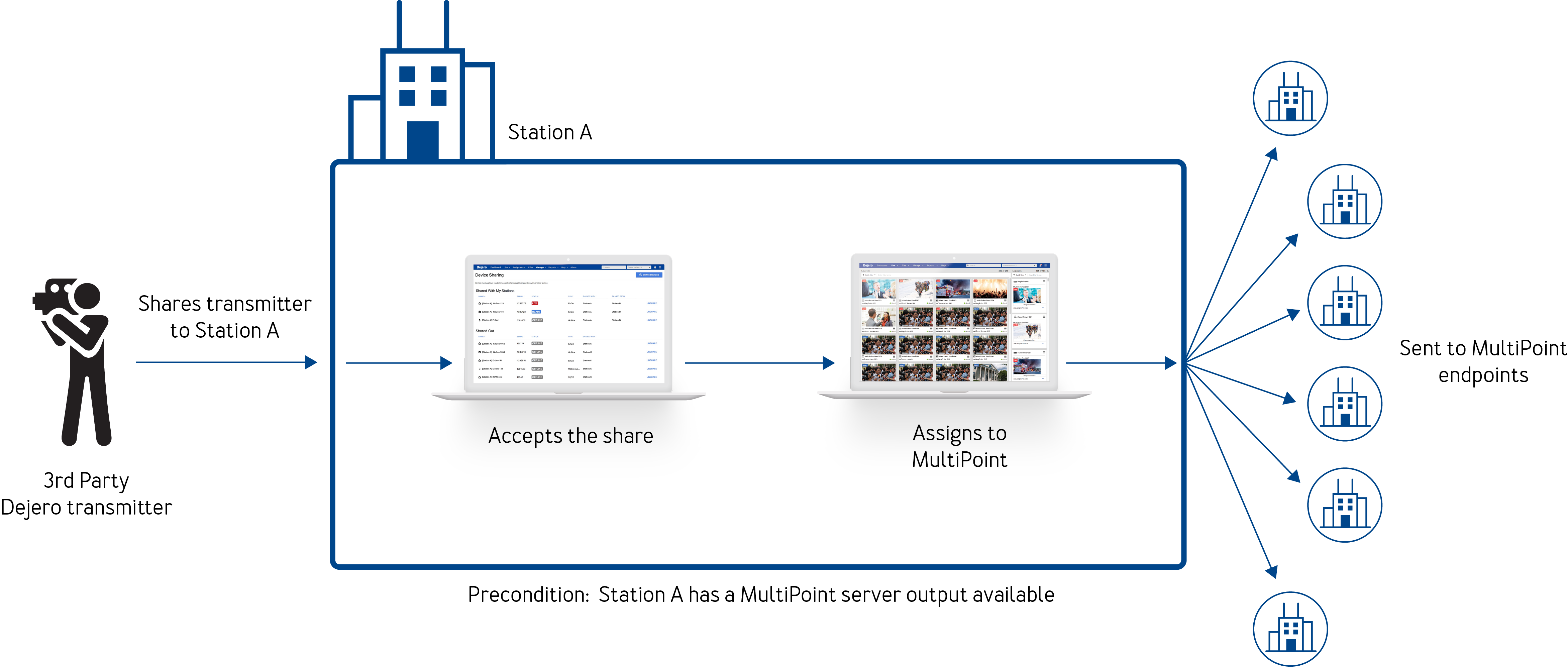 Anyone with a Dejero transmitter can set up the share to your station so you can assign the transmission to your MultiPoint server. The replicated feeds from the server can then be assigned to all the stations in your group. Voila! That's all it takes to share any live feed. For full details on setting up a share, check out our device sharing blog post.
Occasional Endpoint
The simplicity of setting up any source to feed your content sharing network is a great start. But you may be thinking, what if I need someone outside of the network to receive the same feed? No problem, with the device sharing feature you can share any one of the MultiPoint feeds with another station using the exact same steps as sharing a transmitter.
And that's how MultiPoint and device sharing work together. If you've found this capability helpful in your operations, or have questions, drop us a note in the comments below.