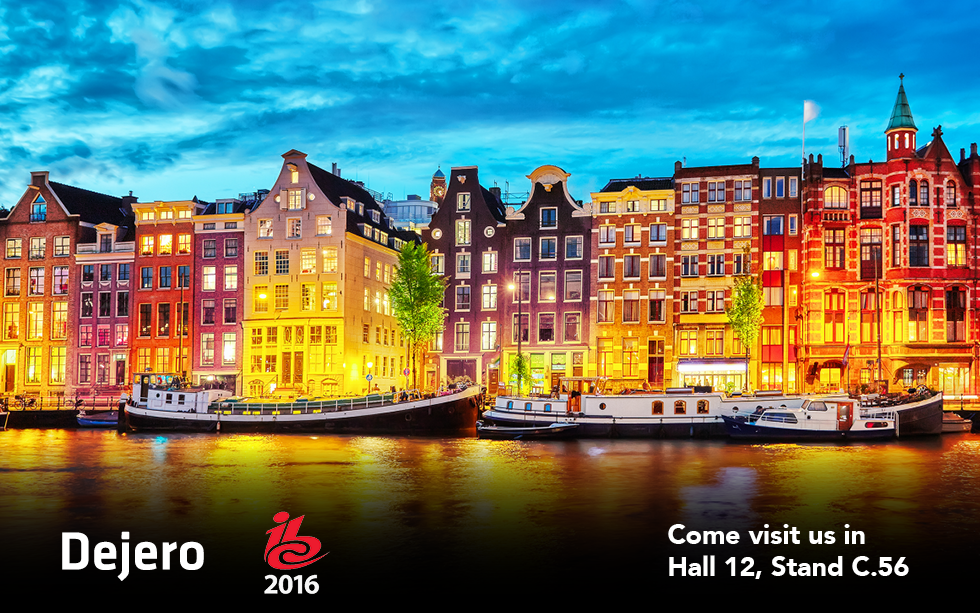 We'll be exhibiting at the 2016 International Broadcasting Convention (IBC) in Amsterdam from September 9-13. You can find us in Hall 12, Stand C.56.
Transforming broadcasting connections
It's been quite the year for Dejero, and we're excited to share with you some of the new features and updates we've been working on, as well as announce a new solution that will revolutionize the movement of files from the field. Stay tuned for more on that from the show floor.
Here are some of the things you can expect to see at IBC 2016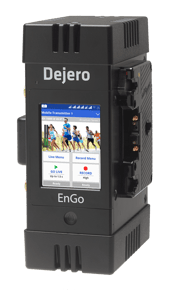 LIVE+ EnGo – A real European first, see demonstrations of the convenient SIM module and new modem module for our compact mobile transmitter, as well as simplified connectivity options and expanded roaming solutions.
LIVE+ Control ­­– discover the latest enhancements to the LIVE+ Control management system that simplifies the task of broadcasting live from remote locations and transporting recorded content to broadcast facilities over bonded IP networks.
Integration with GV STRATUS – learn more about our collaboration with Grass Valley, which sees LIVE+ Control embedded into the GV STRATUS video production and content management system. This integration allows you to move recorded clips from a LIVE+ Broadcast Server to the STRATUS Express server, simplifying the overall file-based workflow.
Going live with Facebook Live – see for yourself how you can route live content through Dejero's LIVE+ Cloud Server to Facebook using existing Dejero transmitters and apps. Tune in to our Facebook Page as we'll be streaming live from the IBC exhibit hall.
LIVE+ Core Software – check out the latest version of our video transport software. The new features and enhancements are geared towards helping you with some of the content delivery challenges you're experiencing today. Already a Dejero customer? Update your software – you won't want to miss out on this release.
See you at the show
We're looking forward to seeing you at the show and discussing your remote broadcasting and content sharing workflows.
Not attending IBC 2016?
Stay in the know about all things Dejero by signing up for our newsletter. Better yet, see what the team is up to at the conference by following us on Twitter, Facebook, and Instagram.