There's nothing worse than the dreaded phone call from Finance about a data overage bill and you have no recollection of what happened during that month that caused the overage. With the new usage notifications feature, you can proactively get notified of when you're hitting your limit to allow you to justify or manage the usage while the latest news stories are fresh in your mind.
Now station administrators with an enhanced Control license can create notifications for individual transmitters, multiple transmitters, or even all transmitters. Administrators can even customize notifications by adding specific people to the notification.
Let's go over how you can create a notification in Control with this step-by-step guide.
1. Start by selecting Notification Settings from the top right pull down menu.

2. Begin by selecting the Station.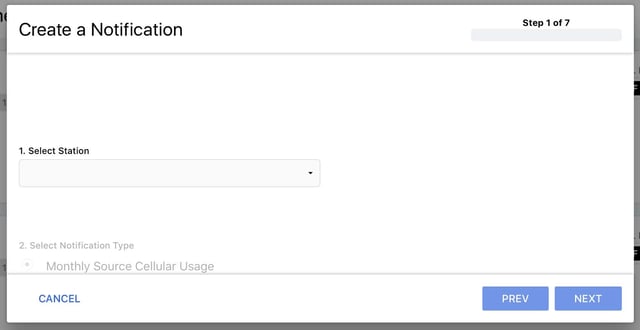 3. Next you will select the Notification Type. For this initial release, only one notification type is available, Monthly Source Cellular Usage. More notification types will be available in future releases.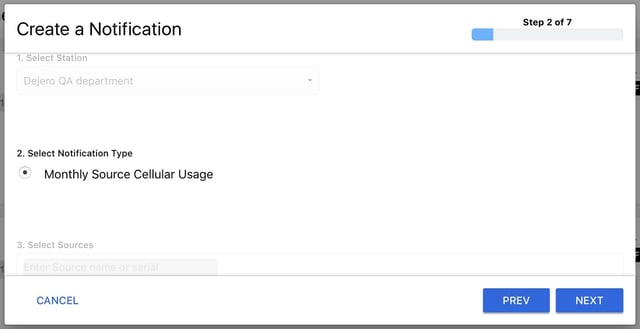 4. Now you're ready to select a source. It can be one transmitter, multiple transmitters, or all transmitters.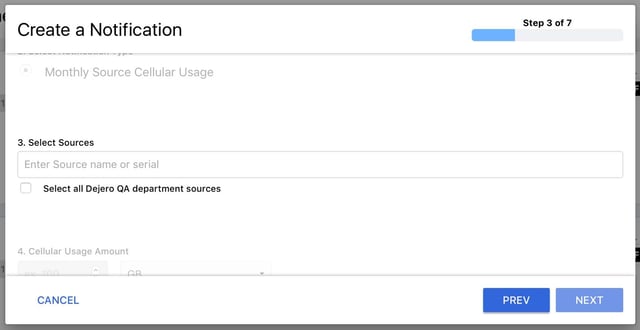 5. Next, you'll enter the cellular usage amount based on whether or not you are billed in GB or SD equivalent hours. From there, you can select the type of usage grouping, either by source or by group of sources. This feature is handy if you want to track against individual transmitter usage or a pool of transmitters grouped data usage.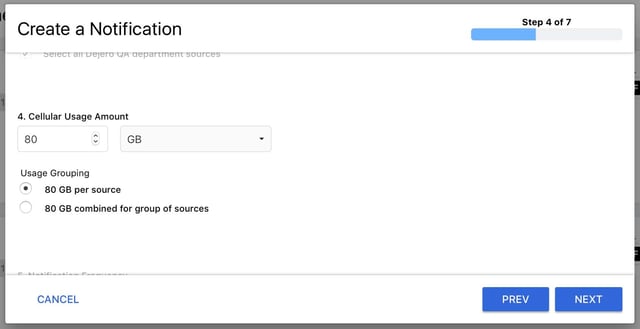 6. For this initial release, notifications will be sent out one-time, when the usage amount has been reached.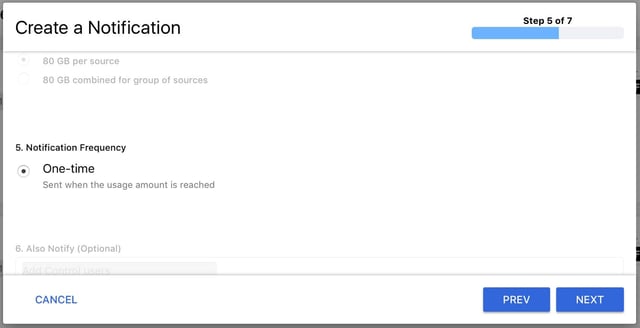 7. In this next step, you'll have the opportunity to add other Dejero Control users to the notification. These Control users can also choose to stop receiving the notifications they've been added to.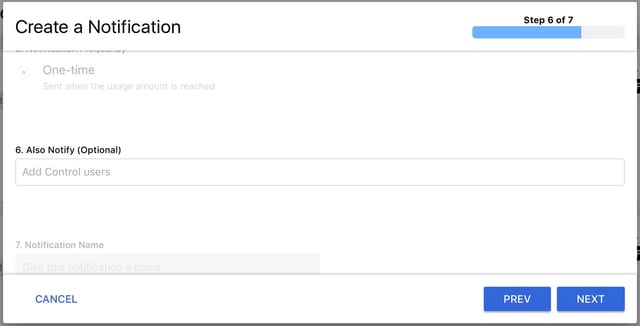 For this last step, you can name the notification based on the selections you made earlier to help you better organize notifications for different transmitters.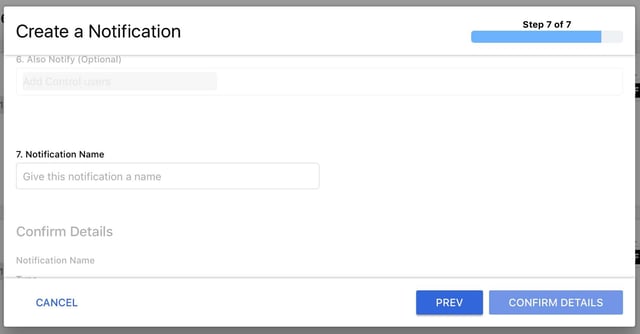 Now that all the steps have been completed, you can create your notification. You can also duplicate the notifications so you don't have to go through all eight steps each time.

Future releases will introduce cell usage for:
Secondary SIM usage
Booster usage
GateWay usage
CellSat usage
Dejero Mobile app
Dejero NewsBook app
We will gradually introduce the additional cell usage notifications for these products.